Birth Order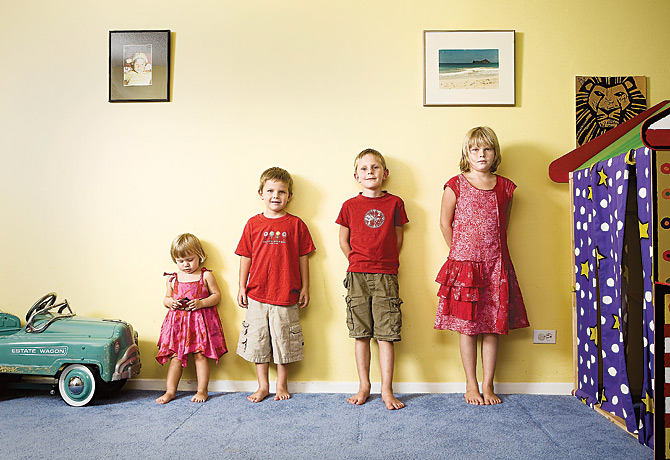 Have you ever had problems socializing with others? Do you act differently with several groups of people? Ever felt needy of other people's approval? Almost all of the time, we blame ourselves for these undesirable traits, because we believe that our choices made us that way. In reality, some of these choices are not actually made by us; instead they are passed on to us the day we were born.
Birth order is defined as the rank in which a person is born relative to his/her siblings. Birth order is believed to have a profound effect in the psychological development of a person. Often, we could hear people say things like, "middle children are attention-seekers" or something like "last born children are always stubborn and spoiled". These statements are often stereotypes and may even be insulting, but we cannot deny that they hold some truth.
Alfred Adler was the first theorist to suggest that birth order does influence a person's personality. Even though the theory received much controversy and dispute, most of the theorists agreed that birth order does often affect the individual's style of life, how he deals with friendship, love and how he copes with problems. Some modern theorists also observed that some birth order traits can last an entire lifetime.
The theory of birth order influencing a person's personality is not yet proven scientifically up to this date. There are numerous published materials stating that birth order does dictate the role a child takes in the family. However, recent studies indicate that while birth order does influence certain aspects of personality, these aspects are usually those that are not considered to be enduring or permanent. And since most people do not spend most of their lives at their childhood home, effects are not life-long.
Here are some of the typical characteristics that can be identified with each group.
First Child
Usually the most dominant and superior among the siblings
May develop a sense of responsibility over others
May be discouraged at times due to pressure
Is often very competent
Second Child
Inferior compared to first child
Often seeks to differ from the first child
May get rebellious
Tries to compete with the first child
Last Child
No sense of responsibility
Develops sense of inferiority over other siblings
May take up speed and become better than siblings
Only Child
Almost definitely spoiled and pampered
Self-centered
Likes to do things his way
Middle Child of Three
Usually has "Middle Child Syndrome"
Feels unloved and left out
Does not get enough attention
Seeks approval