Middle Child Syndrome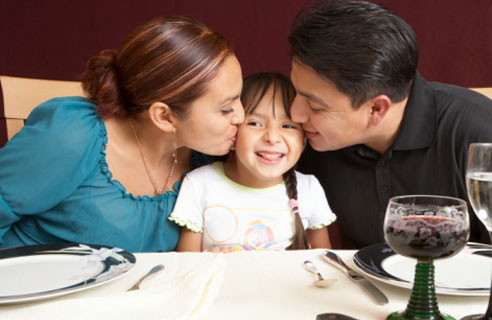 What is a Middle Child?
A middle child is someone who is born in between two or more siblings. Being born in the middle, as you'll soon find out is not that simple. The middle child, unlike the eldest or youngest child, does not get much attention. Middle children are also usually considered outcasts in their families and often develop a condition called Middle Child Syndrome.
What is Middle Child Syndrome?
Middle child syndrome is a condition in which children born in the middle experience feelings of emptiness, inadequacy and jealousy. It is also characterized by low self-esteem and extreme introversion, sometimes even leading to psychotic behavior.
The middle child, unlike the eldest child and the youngest child, is not given much attention. They have to go the extra mile just to get some of it. Middle children tend to be achievers because they need awards to be recognized by their parents. Sadly, this also goes the other way around, they can be very troublesome and determined to get noticed even if it means getting scolded at or punished.
Because they lack emotional support and guidance from their parents, they will always have a sense of low self-esteem. These feelings of emptiness and loneliness make them not very friendly and maybe even weird to other people. Most likely, these negative feelings will also stop them from pursuing what they want.
Other observable traits of middle children are insecurity and jealousy. Being raised in an environment where they have to compete for attention, it's natural for them to have feelings of insecurity and jealousy of others. Seeing others easily get attention while they continue to strive for attention, these feelings of resentment towards others will continue to build up. All these repressed feelings of being unloved, unwanted or even hated can trigger an extreme case of middle child syndrome where they show psychotic behavior.
Possible Causes of Middle Child Syndrome
After discussing the common traits of people with middle child syndrome, we can find two main causes, identity crisis and lack of emotional support.
Identity crisis is very common to us all, and it's something that we all experience at some point in our lives. Wanting to be different from everyone else is very normal and there's not much we can do about it. The other cause is lack of support.